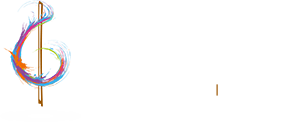 [23.4.2017] Encounter with Maestro - Jay Liu Concert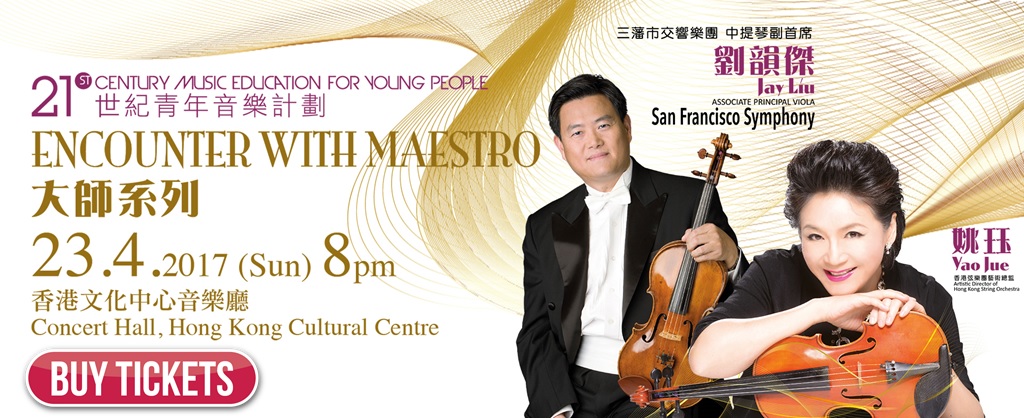 Jay Liu has served as Associate Principal Viola of the world renowned orchestra San Francisco Symphony for over 20 years and has performed chamber music with world-acclaimed artists including Yo-Yo Ma. In Mozart's sublime Sinfonia Concertante, he will join hands with Virtuoso Violinist Yao Jue and bring us a evening ofelegant and delightful melodies with this best-known piece for viola solo.
Equally at home in music education, Jay is the Professor ofViola at the San Francisco Conservatory. He and Yao Jue, who also a dedicated music educator, will lead the Hong Kong String Orchestra in Tchaikovsky's Souvenir de Florence, a piece with profound richness,and showcases players' exquisite artistry.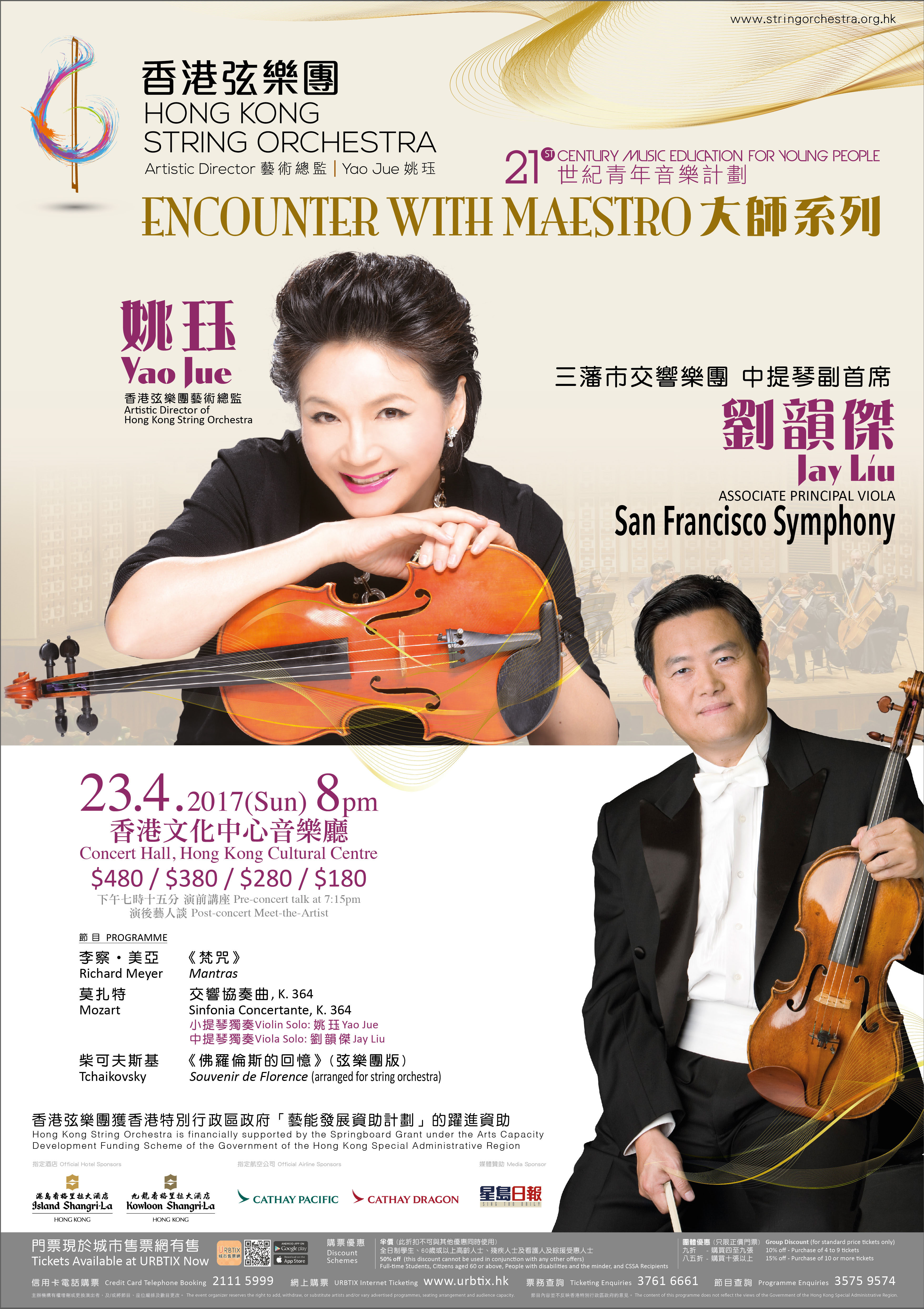 Programme
Richard Meyer – Mantras

Mozart – Sinfonia Concertante, K.364
(Violin Solo: Yao Jue, Viola Solo: Jay Liu)

Tchaikovsky – Souvenir de Florence (arranged by string orchestra)
Tickets Available at URBTIX Now
Ticketing Enquiries / Credit Card TelephoneBooking: 3761 6661 / 2111 5999
URBTIX Internet Ticketing: www.urbtix.hk
Full-time Students, Citizens aged 60 orabove, People with Disability and a minder, and CSSA Recipients can enjoy 50%off; 10% off for purchase of 4 to 9 standard price tickets, 15% off forpurchase of more than 10 standard price tickets.
Audience of age 6 or above are welcome.
Programme Enquiry:3575 9574 / info@stringorchestra.org.hk
Website:www.stringorchestra.org.hk
Hong Kong String Orchestra is financiallysupported by the Springboard Grant under the Arts Capacity Development FundingScheme of the Government of the Hong Kong Special Administrative Region
The event organiser reserves the right toadd, withdraw, or substitute artists and/or vary advertised programmes, seatingarrangement and audience capacity.
The content of this programme does notreflect the views of the Government of the Hong Kong Special AdministrativeRegion.