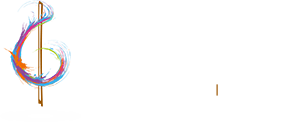 Hong Kong String Orchestra - Volunteer Recruitment
The Hong Kong String Orchestra (HKSO) is now seeking for passionate volunteers to help us to achieve our mission. Volunteering for HKSO will bring you amazing chances to explore how orchestra operates, as HKSO holds series of music concerts and events every year in order to promote music to communities. Everyone who loves music and interested in assisting music events is welcome to join us as a volunteer. Volunteers would be assigned to different duties according to your interests and actual situations, duties including reception, recording and backstage assistant.
Volunteer requirements:
1. Volunteers must be at least 18 years of age.
2. Volunteers must provide a valid contact method.
3. Volunteers should be responsible after signing up a duty. If volunteer could not attempt the duty, volunteer should contact HKSO staff as soon as possible.
Reminders:
>Working duties might be different everytime according to different needs.
>If you would like to apply for volunteer, please fill up the following application form, and send it back to hkso.volunteer@gmail.com
>Please feel free to contact us at 3575 9031, if you have any requires and questions.