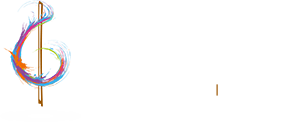 21st Century Music Education for Young People
Supported by the Arts Capacity Development Funding Scheme of the Home Affairs Bureau, HKSO aspires to make a giant leap forward on the current classical music education by expanding education programming that foster future growth of classical music appreciation and development of individual talent. We are delighted to launch a comprehensive musical project with three core series aiming at multiple benefits - to inspire the budding music students, invigorate the young musicians and influence the community with good music at large. The series include:-
1. Music Dreams Come True Mentorship Programme and Concert Series -
As the one and only professional string orchestra in Hong Kong offering international mentorship programme to local music graduates, HKSO adopts successful music education model to eight local universities. Mentorship programme can engage student mentees with arrays of professional string coaching and quality performance opportunity. Highly talented students will be selected to form a "21st Century JointUniversity Orchestra", to be inspired by the Academy Award-winning composer TanDun face-to-face and to give a finale music gala altogether.
2. Encounter with Maestro Concert Series-
To enhance the Orchestra reach new heights for artistic excellence, HKSO invites world-class maestros – Oscar and Grammy Award-winning composer Tan Dun, the most gifted virtuosic cellist Li-wei Qin, and Associate Principal Violist of San Francisco Symphony Jay Liu, to join as resident artists and grow young musicians through rehearsals, masterclasses, and performances.
3. Connecting Us Community Concerts Series-
The Orchestra strives to encourage a vibrant, caring culture through the flow of music in the community, and to empower young musicians to contribute to the society we serve. We give joy of music with people from different walks of life; the orchestra would perform in shopping malls, MTR stations, campus etc., passersby can take pleasure in refreshing music break and know more about classical music.