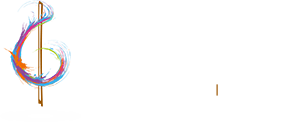 [11.3.2017] New Music Era Concert - Tan Dun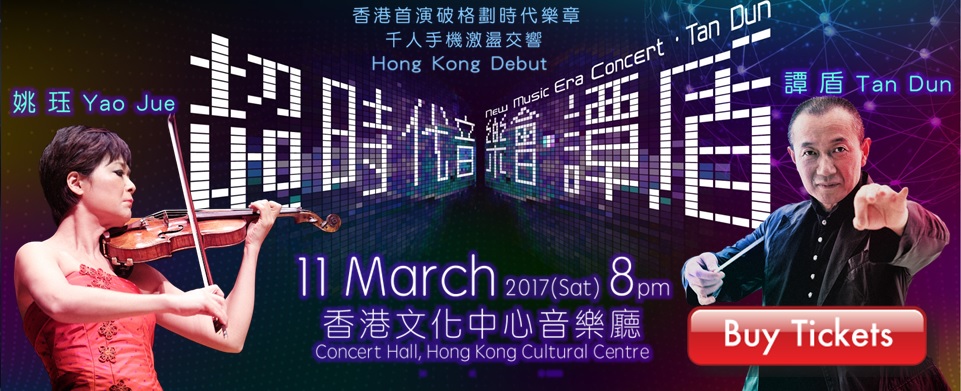 This concert is the highlight event of the Programme "21st Century Music Project for Young People". The iconic Tan Dun is going to make a Hong Kong debut with his repertoires that wow everybody - Passacaglia: Secret of Windand Birds, Concerto for String Orchestra and Pipa and series of movie soundtrack, interwoven with Virtuoso violinist Yao Jue, theHong Kong String Orchestra, the 21st century Joint University Orchestra etc. When Tan Dun wields hisbaton, all of us participate and experience a poetic forest of digital birds with thousand smartphones. Another highlight is the excerpts from his music from the movies by critically acclaimed directors: Ang Lee (Crouching Tiger, Hidden Dragon), Zhang Yimou (Hero), and Feng Xiaogang (The Banquet). Don't miss the show, we are going to define the music future all together!
New Music Era Concert‧Tan Dun
Date: 11 March 2017 (Sat)
Time: 8pm
Venue: Concert Hall, Hong Kong Cultural Centre
Ticket Price: $480 / $380 / $280 / $180
*Post-concert Meet-the-Artist

Tickets Available at URBTIX Now


Ticketing Enquiries / Credit Card Telephone Booking: 3761 6661 / 2111 5999
URBTIX Internet Ticketing: www.urbtix.hk
Full-time Students, Citizens aged 60 or above, People with Disability and a minder, and CSSA Recipients can enjoy 50% off; 10% off for purchase of 4 to 9 standard price tickets, 15% off for purchase of more than 10 standard price tickets.
Audience of age 6 or above are welcome.

Programme Enquiry:3575 9574 / info@stringorchestra.org.hk
Website:www.stringorchestra.org.hk

Hong Kong String Orchestra is financially supported by the Springboard Grant under the Arts Capacity Development Funding Scheme of the Government of the Hong Kong Special Administrative Region

The event organiser reserves the right to add,withdraw, or substitute artists and/or vary advertised programmes, seating arrangement and audience capacity.
The content of this programme does not reflect the views of the Government of the Hong Kong Special Administrative Region.