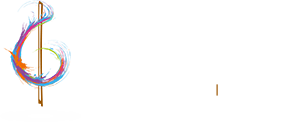 HKT Presented "TWGHS. Yao Jue . HKSO Charity Concert"




HKT Presented TWGHs‧Jue Yao‧HKSO Charity Concert "Our Stage Our Care" (21.06.2014)
The Charity Concert, in collaboration with Tung Wah Group of Hospitals, will be held at the Hong Kong City Hall Concert Hall on Saturday, 21 June 2014 to raise funds for Tung Wah's medical, education and community services.
Well-wishers are cordially invited to be Patrons of the event and/or participate in the Concert. All direct costs of the event have been sponsored byTung Wah Board of Directors and no administrative expenses will be deducted. All public donations will go direct to our services.
For donation and enrolment details, please call 1878 333 ( Fund-raisingDivision).
For more information: http://www.tungwah.org.hk/?structure&content=173&articleid=618
Leaflet :
http://www.tungwah.org.hk/upload/Fund/News/2014/HKSOLeaflet_OP.pdf