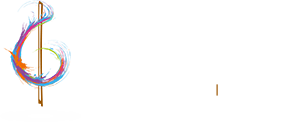 Hong Kong String Orchestra - Musician Recruitment
Hong Kong String Orchestra (HKSO) is now open for recruitment for the 2021/22 concert season. HKSO will collaborate with world-class maestros, participate in different types of performances and overseas exchange tour, with an aim to nurture outstanding young musicians in Hong Kong.
If you are a Hong Kong permanent resident aged 18 or above and possess a music degree or equivalent qualification, majoring in performance for violin, viola, cello or double bass, please do not miss this valuable opportunity and send your application to us.
Please click here to download the application form.
https://bit.ly/36duIO4
[Application Deadline: 30 June 2021, HKT 6pm]
Enquiry: 3575 9081 / manager@stringorchestra.org.hk (Ms. Ho)
The audition will be assessed by the Artistic Advisory Panel. Applicants please submit the application form with the performance video in a Youtube link format. Audition excerpts can be downloaded at:

Download Excerpt