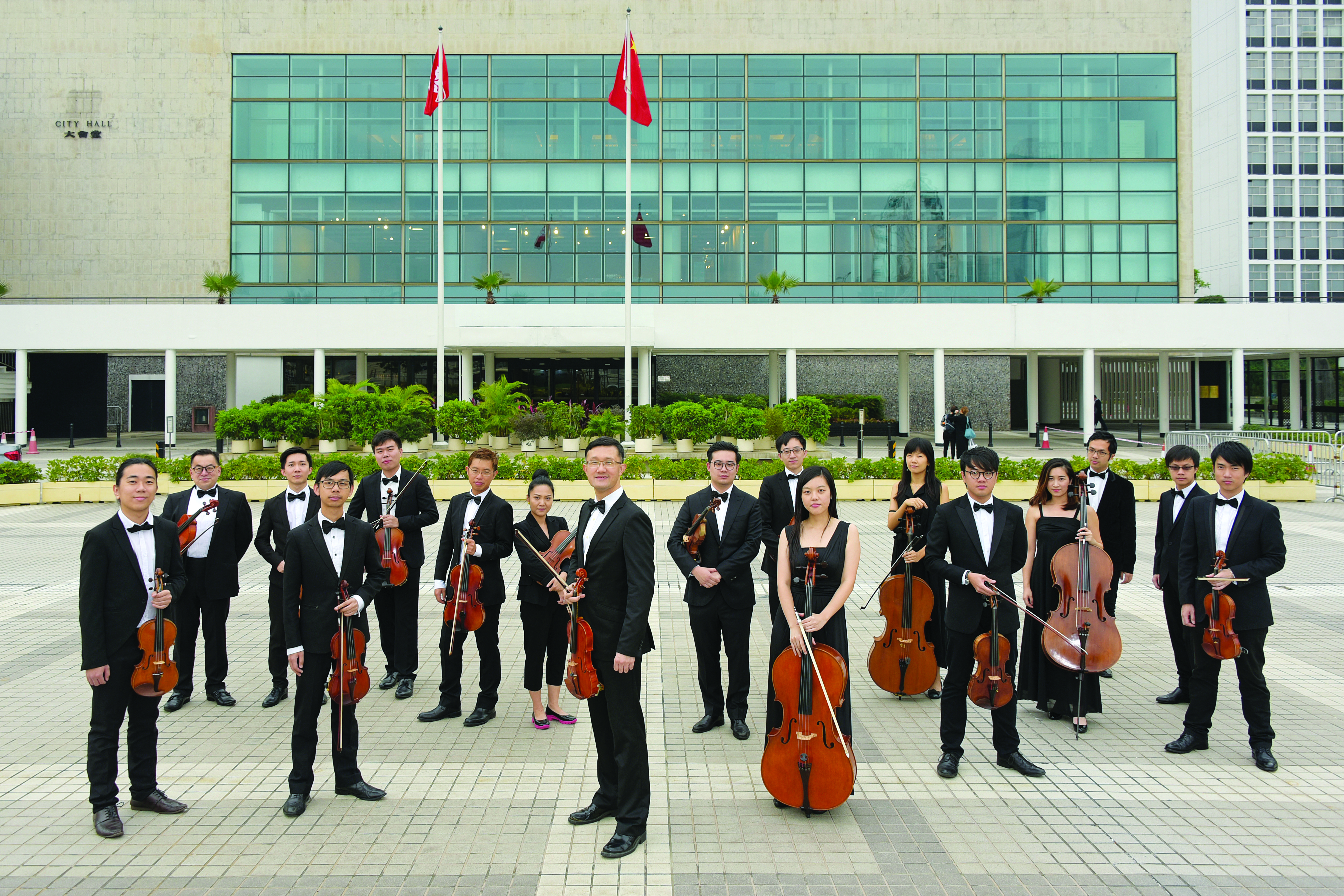 MISSION:

Grow Young Musicians | Give Joy of Music
We aim to give the joy of music appreciation to all Hong Kong people through growing local young music graduates to pursue their dreams of becoming professional musicians and performing on stage.
OBJECTIVES:


| | |
| --- | --- |
| • | To enhance Hong Kong's music ecology by bridging the career gap between music graduates and professional musician |
| | |
| --- | --- |
| • | To nurture and engage home grown music talents in the music sector in order to establish Hong Kong as the hub of international art and cultural city |
| | |
| --- | --- |
| • | To pave the way of gifted local young music graduates towards a professional career by our unique mentorship programme |
| | |
| --- | --- |
| • | To give the joy of music to Hong Kong people's life |
Hong Kong String Orchestra (HKSO) was founded by Virtuoso Yao Jue BBS, JP, is the one and only professional string orchestra in Hong Kong offering international mentorship programmes for outstanding local music graduates to shine and showcase their talents.
HKSO continues to cultivate strong bonds among music students, gifted players and international maestros in order to create a virtuous circle of success in the local music sector. Meanwhile, we pledge to spread great music with a total dedication to every corner of the city and all walks of life.
Since 2013, the Orchestra has been enjoyed successful artistic collaborations with an array of international musicians and groups, including Tan Dun, Qin Li-wei, David Ehrlich, Andres Cardenes, Jay Liu, Suk Chamber Orchestra etc. On tour, the Orchestra has been invited to perform in Mainland China at Shanghai, Tianjin, and Shenzhen.
The Orchestra has achieved lots of "the First" in the 2016/17 Season – being the first to launch musical project lining up eight local universities; partnering with Youku to do the first live video streaming allows over 280,000 audiences from around the globe to participate the interactive masterclass by Oscar-winning composer Tan Dun etc.
The Orchestra strives to expand the musical horizon and promote new music, this Season we have presented new music premieres and contemporary repertoires using technology. In the upcoming 2017/18 Season, the Orchestra is going to collaborate with Sarah Chang and Qin Li-wei. And we will tour to Finland, Sweden, the U.S. and the Mainland China.